I found this picture on the web, on
this Belgian blog
This is the Oudshoorn BMW a long time ago.
Before I was born? as I don't remember it like this, never seen black valvecovers or those dellorto carbs.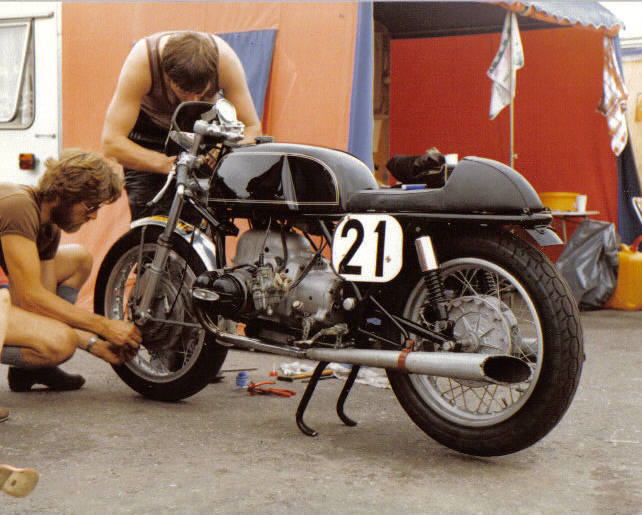 The caravan in the background I do remember, sadly the wood rotted away, but we still have the chassis which is now a trailer for my dad's sidecar.